The 2022 FIFA World Cup will take place in Qatar, beginning on the 21st of November and ending on the 18th of December 2022. The tournament will include 32 teams, which will be announced by summer 2022 before the group stage draw. FIFA, on the other hand, has already released the overall prize money pool for the FIFA World Cup, which has increased by 29% to $1 billion.
We see how FIFA will allocate a $1.5 million that will be awarded to not just teams that have qualified for the World Cup, but also as consolation payments to the teams that did not qualify.
Why did the overall prize money increase by 29%?
After FIFA has signed the TV broadcasting & sponsorship deals for the 4-year cycle for various tournaments, a prize money fund is created. From 2019 through 2022 in this situation. Fifa secured significant TV and internet telecast rights for all of its major tournaments, boosting earnings from TV or Live streaming broadcasting arrangements.
The ongoing 4-year cycle is estimated to bring in more over $7.89 million in total income for FIFA. $3.5 billion will come from the sale of television and media rights, $2.4 billion from sponsors & other commercial deals. $1.1 million from the sales of ticket and hospitality packages, and $890 million from licensing fees, totaling $7.89 billion.
FIFA will cover a variety of expenditures from $7.89 billion, including $500 million in administration charges, roughly $520 million in production costs of TV coverage, & another $450 million to assist arrange the 2022 World Cup. Qatar's football federation was given  $180 million more to organize the next event. Aside from that, there are yearly subsidies to various federations to assist in the development of football in nations with little infrastructure.
From the total earnings of $7.89 billion, $1 billion is set aside for the FIFA World Cup prize money pool. As FIFA's overall revenue grew throughout a four-year cycle, the total prize money pool for the 2022 World Cup climbed by 29%, bringing the total to $1 billion.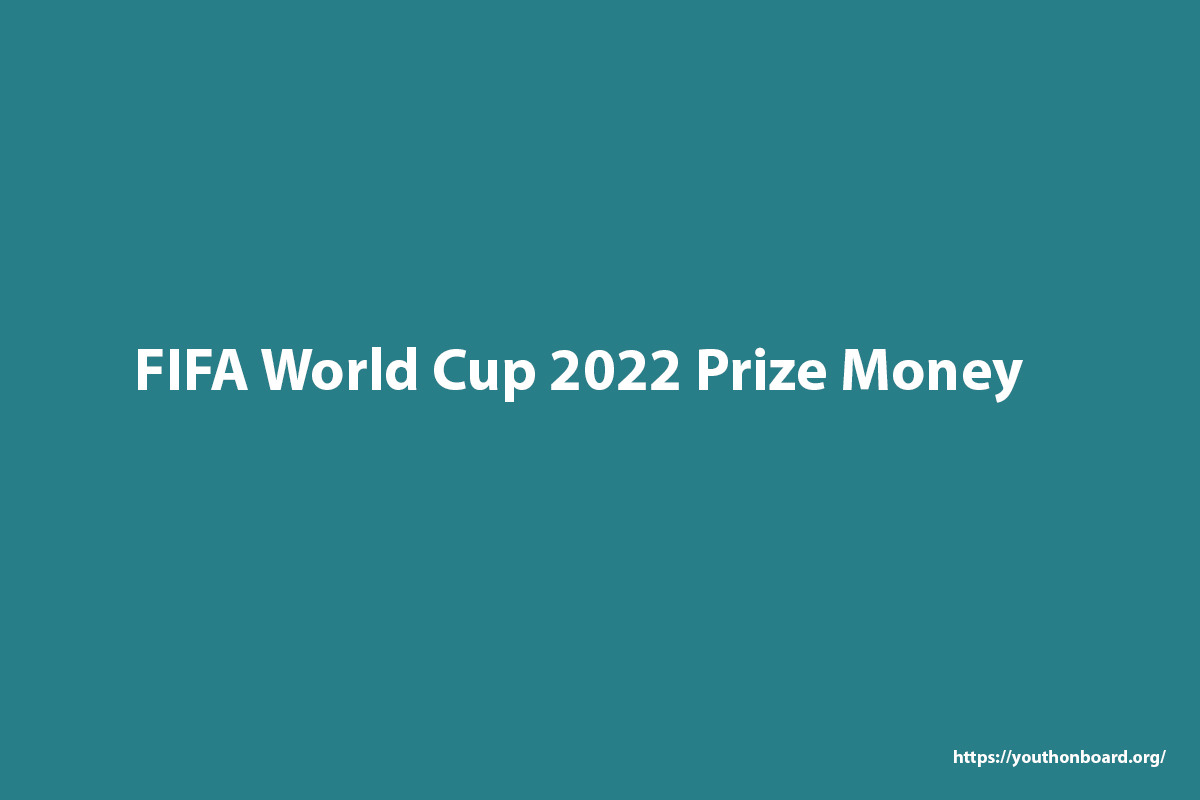 Is There a $1 Billion Prize Money Funding System?
FIFA also revealed how this $1 billion would be dispersed once the final prize money budget is announced.
This one-billion-dollar fund is organized into four payment pillars.
Prize for the 2022 World Cup Payments for Money Preparation

Program of Club Benefits

Fee for Club Protection & Insurance

The last prize pool for the 2022 World Cup is $450 million dollars.
Prize money payments of $450 million would be distributed among teams based on a 2-pillar payout mechanism.
A). Guaranteed Cost – Every eligible nation pays an entry fee.
B). Payments Based on performance: The higher a team's finishes in the 2022 FIFA World Cup,  the more prize money the team will get. The official prize breakdown for the 2022 World Cup can be seen here.
More Sports News
World Men's Curling Championship 2022 Schedule
World Darts Championship 2022 Schedule
Prize Money for Rounds
1. Entry Fee (for all 32 teams):   $1.5 million
2. Group Phase (16 teams getting eliminate):   $9 million
3. Round of 16:   $13 million 
4. Quarter Finals:   $17 million 
5. 4th place:   $25 million
6. 3rd place:   $27 million
7. 2nd place:   $30 million
8. Winners:   $42 million