It's time for the final episode of Kalakka Povadhu Yaaru Champions Doubles. The grand finale will be telecast on Star Vijay TV on 14th August 2022 (Sunday). The show will start at 3.00 PM on Star Vijay TV. The grand finale promo video has been released. After the release of the promo videos, the viewers are eagerly awaiting the finals. Everyone is eager to see who will be the winner of this season's title. You can see the winner of KPY Champion Doubles here.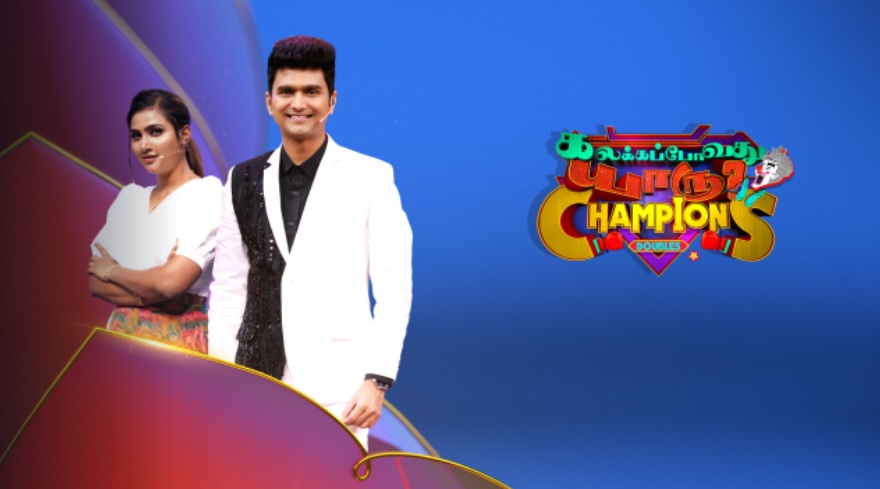 Tamil Star Sivakarthikeyan will be the main attraction at the KPY Champions Doubles grand finale. The Tamil actors R. Parthiban and Pandiarajan will also be seen in the finale episode as special guests. We can see some amazing comedy performances from the final contestants in the grand finale episode. Kalakka Puvadhu Yaaru, a reality TV show that has been running for several seasons, is one of the most popular. Three judges from the Kalakka Povadhu Yaaru Champions doubles are Archana Chaudhoke Madurai Muthu and Robo Shankar. Myna Nandhini and Erode Mahesh host the show. The KPY Champions Doubles features contestants competing in pairs.
As the show has received a tremendous response we can expect the next season in the future. For more information about the grand finale, visit the Star Vijay TV Official Twitter and Facebook pages. You can watch the complete episodes of Kalakka Pudhu Yaaru Champions doubles online via the Disney+ Hotstar site and the Disney+ Hotstar mobile application. Below, you can see the winners and runners-up as well as details about the grand finale.
Kalakka Povadhu Yaaru (KPY) 2022 Winners
Check out the title winner name and runners-up of the show below.
| | |
| --- | --- |
| Title Winner | Amudhavanan & Palani Pattalam (Prize - Winner Trophy and Rs. 4 lakh) and Azar & TSK (Prize - Winner Trophy and Rs. 4 lakh) |
| First Runner-up | Sathish and Rajavelu (Prize - First Runner-up Trophy and Rs. 2 lakh) |
Kalakka Povadhu yaaru (KPY) Champions Doubles Grand Finale Telecast Date, Time and Channel
Grand Finale Date – 14th August 2022
Time – 3.00 PM
Channel – Vijay TV
Also Read: (2022) Winner of Cooku with Comali Season 3, Grand Finale Episode Telecast Date and More Details
KPY Champions Doubles 2022 Grand Finale Promo Videos