The Star Maa singing reality show Super Singer Junior come to the end with a spectacular grand finale. The finale of the super singer junior will be telecast on 28th August 2022 (Sunday). The finale will start at 12 pm on Sunday. At first, there were a total of 14 contestants in the show and the top five singers reached the grand finale. The top five finalists competing for the super singer junior title are Bhuvanesh, Dheeraj, Mayukh, Sudeeksha and Thaman. These five finalists are highly talented singers and all of them have a bright future in the singing field. Check out the winner of super singer junior here.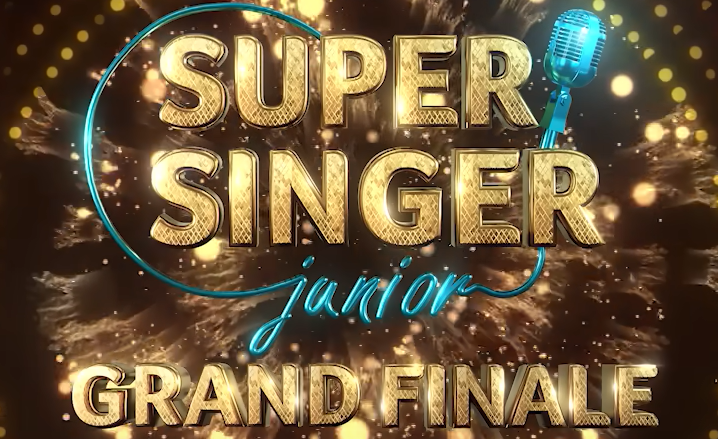 Akkineni Nagarjuna, Brahmanandam, Krithi Shetty, Sudheer Babu and Indraganti Mohana Krishna will be the special guests of the super singer junior grand finale. The show started on May 22nd and has got great responses from the audience. As the show has got more popularity among the audience we can expect the next season also in the future.
The show is judged four popular judges Mano, K. S. Chithra, Ranina Reddy and Hema Chandra. The Super Singer Junior is hosted by Sudheer and Anasuya. The way of presenting the show by Sudheer and Anasuya are very attractive and interesting to watch. The episodes of super singer junior are also available on the Dinsy+ Hotstar website and mobile app. So those who have missed any episode of the show can easily watch it online through the Dinsy+ Hotstar. The grand finale of the show will also be available to watch in Dinsy+ Hotstar. Check out the Winner of Star Maa Super Singer Junior Grand Finale 2022.
Winners of Super Singer Junior Grand Finale 2022
| | |
| --- | --- |
| Title winner of Super Singer Junior | Sudeeksha |
| Runner-up of Super Singer Junior | Mayukh |
| Third Place of Super Singer Junior | Bhuvanesh |
Super Singer Junior 2022 Finalists
Check out the five finalists competing in the grand finale of Super Singer Junior 2022 below.
Bhuvanesh
Dheeraj
Mayukh
Sudeeksha
Thaman
Also Read: Winner of Cooku with Comali Season 3
Star Maa Super Singer Junior 2022 Grand Finale Date and Timing
Date – 28th August 2022 (Sunday)
Time – 12 PM
Super Singer Junior 2022 Grand Finale Promo Video
Super Singer Junior 2022 Grand Finale Special Guests
Akkineni Nagarjuna, Brahmanandam, Krithi Shetty, Sudheer Babu and Indraganti Mohana Krishna