The most awaited grand finale of Super Singer Junior season 8 will be telecast on 26th June 2022 at 3.00 PM on Vijay TV. The audience is eagerly looking forward to the finale and to see who will become the winner of this season. The super singer is one of the top hit programs of Vijay TV and has now successfully completed 8 seasons. The last season of Super singer was canceled due to the covid 19 and hence there was no winner.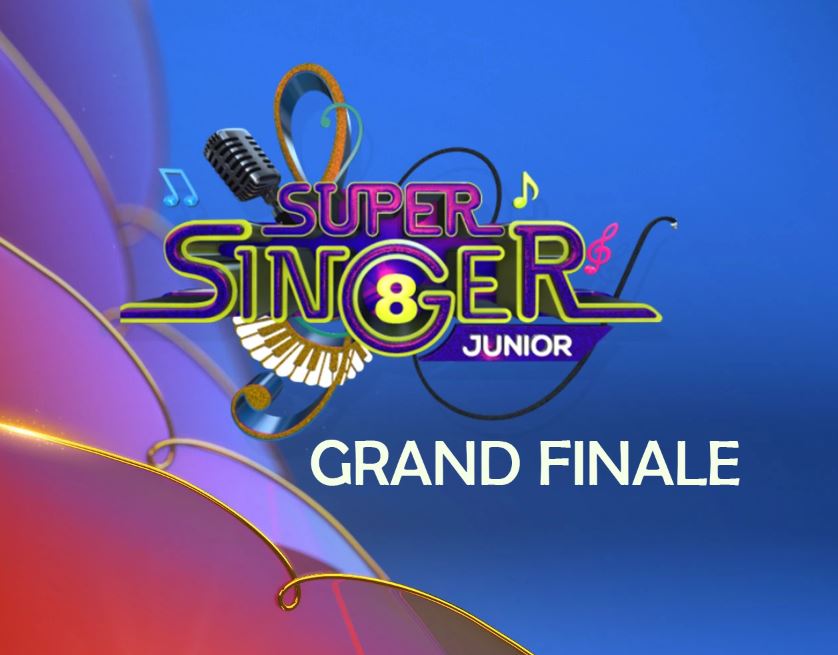 A total of 20 top kids singers were selected for the show from auditions and after various rounds, the top 5 has reached the finale. All the finalists are highly talented singers and they have a bright future ahead. The names of the top five finalists are Trinita, Neha, Krishaang, Rihana, and Afina. The audience can vote for their favorite finalists thorugh Disney+ Hotstar mobile app.
The eighth season of Super Singer Junior was started on 19 December 2021. The show was hosted by Ma ka pa Anand, Priyanka Deshpande. Mynaa Nandhini and KPY Kureshi were also hosts during the absence of Priyanka Deshpande and Ma ka pa Anand. The voting for the finalists has already begun. Check out the Winner name of Super Singer Junior 2022 Season 8, Grand Finale Episode Date, Time, and More Details below.
Winners of Super Singer Junior Season 8
Check out the title winner's name and runners-up below.
| | |
| --- | --- |
| Title Winner of Super Singer Junior Season 8 | Krishaang |
| First Runner-up | Rihana |
| Second Runner-up | Neha |
Super Singer Junior 2022 Season 8 Grand Finale Date and Time
Date – 26th June 2022 (Sunday)
Time – 3.00 PM
Super Singer Junior Season 8 Finalists
Check out the five finalists of Super Singer junior season 8 below
Trinita
Neha
Krishaang
Rihana
Afina
Super Singer Junior Season 8 Telecast Channel
Star Vijay TV
Also Read: Telugu Indian Idol 2022 Winner Name, Grand Finale Date and Time
Promo Video of Super Singer Junior Season 8 Grand Finale
Super Singer Junior Season 8 Judges
Judges
K. S. Chithra
S. P. Charan
Shankar Mahadevan
Kalpana Raghavendar
Guest Judges
Anuradha Sriram
P. Unnikrishnan
Shweta Mohan
Benny Dayal
Malgudi Subha
Binni Krishnakumar
Anthony Daasan