The popular reality show on Colors Kannada channel Dancing Champion has concluded with a grand finale. The channel will telecast the grand finale episode on Sunday 29th May 2022 at 6.00 PM. There were a total of 14 contestants and their partners in the show and the top five have reached the grand finale. It will be a tight competition in the finale as all the contestants are highly talented dancers.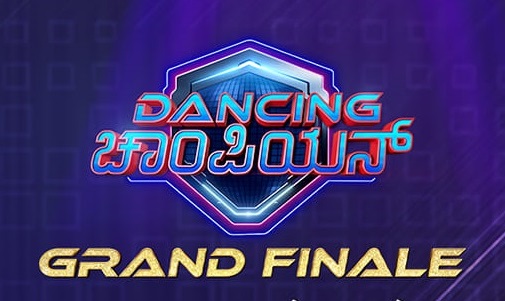 The show features professional dancers paired with celebrities competing for the title of Dancing Champion and a cash prize. Mayuri Upadhya, Meghana Raj, and Vijay Raghavendra are the judges. Akul Balaji hosts the show. This competition pairs 14 famous people with talented common people from Karnataka. Judges assign scores and contestants are required to dance to a new tune, a different theme or style each week. Based on their scores, one couple is eliminated each week. Only one pair will be crowned the Dancing Champion.
The main attraction of the finale will be the special guest of Dhruva Sarja. A promo featuring actor Dhruva Sarja has been released by the channel that airs the show. In the promo, Dhruva is at his best. Dhruva will make a powerful entry to the reality show. Dhruva will also be dancing to music from his movies. Check out the Dancing Champion 2022 Grand Finale winners, runners-up and more details below.
Winners of Dancing Champion 2022
| | |
| --- | --- |
| Winners of Dancing Champion 2022 | Anmol & Adithya (Prize - Winning Trophy and Rs. 5 Lakh) |
| First Runner-up | Aradhya & Niveditha (Prize - First Runner-up Trophy and Rs 3 Lakh) |
| Second Runner-up | Chandana & Akshatha (Prize - Rs 2 lakh) |
| Fourth Place | Arathi & Sagar |
Dancing Champion 2022 Finalists
Chandana and Akshatha
Aradhya and Niveditha
Arjun and Rani
Anmol and Adithya
Arathi and Sagar
Dancing Champion 2022 Grand Finale Date and Time
The grand finale will be telecast on 29th May 2022 (Sunday) at 6.00 PM on Colors Kannada Channel
Also Read
Promo Video of Dancing Champion 2022 Grand Finale
Contestants List of Dancing Champion 2022
Chandan & Bhoomika
Chandana Ananthakrishna & Akshatha
Aishwarya Sindogi & Shiva
Aradhya & Niveditha
Anvitha Sagar & Nikhil
Anmol & Aditya
Saniya Iyer & Nihal
Arjun Yogi & Rani
Ishithavarsha & Shiva
Vinod & Karunya
Aarthi & Sagar
Amrutha Murthy & Ravish
Vasanth Kumar & Prema
Suraj Hollu & Haneesha